independent short films competition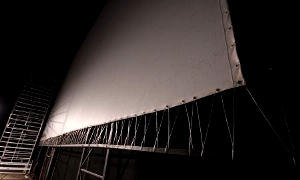 This time amateurs and students will compete with professionals and film school graduates. It is the most important change that the Programme Division have decided to introduce into the Contest rules.
"After three years we can safely say that the performance level of young artists is very high, so we have decided to broaden the formula of the contest: this year, films by authors who have not yet created a feature length film can be submitted" – explains Ania Stadnik, Head of the Programme Division. Films which enter the ISFC are feature films, documentaries, animations ad experimental films that last up to 60 minutes and were produced in 2010 or 2011. Older films can (only conditionally) be admitted if their screening during the Festival will be their first presentation in Poland. The main prize of the ISFC is 3000 PLN. There are also two additional prizes: directors will get 1000 PLN each. Other shorts will be shown in the special "In the Short Run" section: they will be screened before the feature length films. We are calling for this short time before the show to be returned to the Young!
The awards that our Jury gave in the previous years are as follows:
TWO RIVERSIDES 2008
• Main Prize – Jakub Stożek "No Place for Fall"
• Additional Prizes: Agnieszka Smoczyńska "Aria Diva" and Jakub Wroński "American Dream"
TWO RIVERSIDES 2009
• Main Prize – Bartek Cierlica "The Gravediggers"
• Additional Prizes: Erika Janunger "Weightless" and Balbina Bruszewska "The City Sails on"
TWO RIVERSIDES 2010
• Main Prize – Kuba Czekaj "Don't Be Afraid of the Dark Room"
• Additional Prizes: Ivo Krankowski "8 Stories (That Haven't Changed the World)" and Julia Kolberger "Tomorrow I'll Be Gone"
INDEPENDENT JURY
Taking part in the Short Films Competition not only gives the opportunity to be shown on the big screen but also to confront one's ideas with the most difficult and demanding jury: the audience. In the Short Films Competition the films are judged by an Independent Jury chosen from the festival audience. Members of the Independent Jury do not have any connections with films presented within the Competition or with the film industry itself – no film institutions' employees, students or graduates from film schools or from university departments connected with films will be accepted. Before becoming a member of the Jury, each candidate is asked to sign a special declaration. A perfect candidate for an Independent Jury is a regular viewer. The call for applications to the Independent Jury has been closed on June 15th, 2011.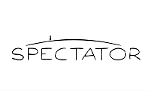 The distributive company Spectator is this year's partner of the Independent Short Films Competition. The company has renewed the tradition of introducing short films in cinemas. From among the Contest's entries, Spectator will choose one which will enter cinema distribution in Poland.
date:
02/08/2011
, time:
13:45
, place:
The Silver Star Cinema
, film program:
independent short films competition
, artistic program:
films
date:
05/08/2011
, time:
16:30
, place:
The Silver Star Cinema
, film program:
independent short films competition
, artistic program:
films
date:
02/08/2011
, time:
22:00
, film program:
independent short films competition
, artistic program:
films
date:
04/08/2011
, time:
15:15
, place:
The Silver Star Cinema
, film program:
independent short films competition
, artistic program:
films
date:
31/07/2011
, time:
13:45
, place:
The Silver Star Cinema
, film program:
independent short films competition
, artistic program:
films
date:
01/08/2011
, time:
11:15
, place:
The Silver Star Cinema
, film program:
independent short films competition
, artistic program:
films
date:
02/08/2011
, time:
16:30
, place:
Cinema in Puławy
, film program:
independent short films competition
, artistic program:
films
date:
04/08/2011
, time:
22:00
, place:
The Big Cinema
, film program:
independent short films competition
, artistic program:
films
date:
31/07/2011
, time:
13:45
, place:
The Silver Star Cinema
, film program:
independent short films competition
, artistic program:
films
date:
31/08/2011
, time:
16:15
, place:
The Silver Star Cinema
, film program:
independent short films competition
, artistic program:
films
date:
02/08/2011
, time:
21:00
, place:
GOK, Janowiec
, film program:
independent short films competition
, artistic program:
films
date:
05/08/2011
, time:
16:30
, place:
Cinema in Puławy
, film program:
independent short films competition
, artistic program:
films
date:
01/08/2011
, time:
13:45
, place:
The Silver Star Cinema
, film program:
independent short films competition
, artistic program:
films
date:
05/08/2011
, time:
21:30
, place:
The Big Cinema
, film program:
independent short films competition
, artistic program:
films
date:
31/07/2011
, time:
22:00
, place:
The Big Cinema
, film program:
independent short films competition
, artistic program:
films
date:
01/08/2011
, time:
11:15
, place:
The Silver Star Cinema
, film program:
independent short films competition
, artistic program:
films
date:
05/08/2011
, time:
16:30
, place:
Cinema in Puławy
, film program:
independent short films competition
, artistic program:
films
date:
31/07/2011
, time:
21:00
, place:
GOK, Janowiec
, film program:
independent short films competition
, artistic program:
films
date:
03/08/2011
, time:
14:15
, place:
The Silver Star Cinema
, film program:
independent short films competition
, artistic program:
films
date:
04/08/2011
, time:
21:00
, place:
The Small Market Square
, film program:
independent short films competition
, artistic program:
films
date:
05/08/2011
, time:
16:30
, film program:
independent short films competition
,
date:
03/08/2011
, time:
14:15
, place:
The Silver Star Cinema
, film program:
independent short films competition
, artistic program:
films
date:
03/08/2011
, time:
14:15
, place:
The Silver Star Cinema
, film program:
independent short films competition
, artistic program:
films
date:
31/07/2012
, time:
15:00
, place:
The Big Cinema
, film program:
independent short films competition
, artistic program:
films
date:
04/08/2011
, time:
15:15
, place:
The Silver Star Cinema
, film program:
independent short films competition
, artistic program:
films
date:
05/08/2011
, time:
16:30
, place:
Cinema in Puławy
, film program:
independent short films competition
, artistic program:
films
date:
01/08/2011
, time:
13:45
, place:
The Silver Star Cinema
, film program:
independent short films competition
, artistic program:
films
date:
01/08/2011
, time:
11:15
, place:
The Silver Star Cinema
, film program:
independent short films competition
, artistic program:
films
date:
02/08/2011
, time:
16:30
, place:
Cinema in Puławy
, film program:
independent short films competition
, artistic program:
films
date:
04/08/2011
, time:
15:15
, place:
The Silver Star Cinema
, film program:
independent short films competition
, artistic program:
films
date:
01/08/2011
, time:
21:00
, place:
The Small Market Square
, film program:
independent short films competition
, artistic program:
films
date:
03/08/2011
, time:
14:15
, place:
The Silver Star Cinema
, film program:
independent short films competition
, artistic program:
films
date:
05/08/2011
, time:
14:00
, place:
The Silver Star Cinema
, film program:
independent short films competition
, artistic program:
films
date:
05/08/2011
, time:
21:00
, place:
GOK, Janowiec
, film program:
independent short films competition
, artistic program:
films
date:
31/07/2011
, time:
13:45
, place:
The Silver Star Cinema
, film program:
independent short films competition
, artistic program:
films
date:
02/08/2011
, time:
13:45
, place:
The Silver Star Cinema
, film program:
independent short films competition
, artistic program:
films
date:
01/08/2011
, time:
11:15
, place:
The Silver Star Cinema
, film program:
independent short films competition
, artistic program:
films
date:
02/08/2011
, time:
16:30
, place:
Cinema in Puławy
, film program:
independent short films competition
, artistic program:
films
date:
03/08/2011
, time:
14:15
, place:
The Silver Star Cinema
, film program:
independent short films competition
, artistic program:
films
date:
03/08/2011
, time:
14:15
, place:
The Silver Star Cinema
, film program:
independent short films competition
, artistic program:
films
date:
01/08/2011
, time:
11:15
, place:
The Silver Star Cinema
, film program:
independent short films competition
, artistic program:
films
date:
02/08/2011
, time:
16:30
, place:
Cinema in Puławy
, film program:
independent short films competition
, artistic program:
films
date:
05/08/2011
, time:
16:30
, place:
The Silver Star Cinema
, film program:
independent short films competition
, artistic program:
films
date:
01/08/2011
, time:
21:00
, place:
GOK, Janowiec
, film program:
independent short films competition
, artistic program:
films
date:
05/08/2011
, time:
16:30
, place:
The Silver Star Cinema
, film program:
independent short films competition
, artistic program:
films
date:
05/08/2011
, time:
16:30
, place:
Cinema in Puławy
, film program:
independent short films competition
, artistic program:
films
date:
05/08/2011
, time:
14:00
, place:
The Silver Star Cinema
, film program:
independent short films competition
, artistic program:
films
date:
01/08/2011
, time:
11:15
, place:
The Silver Star Cinema
, film program:
independent short films competition
, artistic program:
films
date:
02/08/2011
, time:
16:30
, place:
Cinema in Puławy
, film program:
independent short films competition
, artistic program:
films
date:
04/08/2011
, time:
15:15
, place:
The Silver Star Cinema
, film program:
independent short films competition
, artistic program:
films
date:
05/08/2011
, time:
16:30
, place:
Cinema in Puławy
, film program:
independent short films competition
, artistic program:
films
date:
31/07/2011
, time:
13:45
, place:
The Silver Star Cinema
, film program:
independent short films competition
, artistic program:
films
date:
31/07/2011
, time:
16:15
, place:
The Silver Star Cinema
, film program:
independent short films competition
, artistic program:
films
date:
05/08/2011
, time:
16:30
, place:
The Silver Star Cinema
, film program:
independent short films competition
, artistic program:
films
date:
05/08/2011
, time:
14:00
, place:
The Silver Star Cinema
, film program:
independent short films competition
, artistic program:
films
date:
02/08/2011
, time:
13:45
, place:
The Silver Star Cinema
, film program:
independent short films competition
, artistic program:
films
date:
31/07/2011
, time:
21:00
, place:
The Small Market Square
, film program:
independent short films competition
, artistic program:
films
date:
02/08/2011
, time:
13:45
, place:
The Silver Star Cinema
, film program:
independent short films competition
, artistic program:
films
date:
05/08/2011
, time:
16:30
, place:
Cinema in Puławy
, film program:
independent short films competition
, artistic program:
films
date:
03/08/2011
, time:
14:15
, place:
The Silver Star Cinema
, film program:
independent short films competition
, artistic program:
films
date:
03/08/2011
, time:
14:15
, place:
The Silver Star Cinema
, film program:
independent short films competition
, artistic program:
films
date:
05/08/2011
, time:
16:30
, place:
The Silver Star Cinema
, film program:
independent short films competition
, artistic program:
films
date:
05/08/2011
, time:
16:30
, place:
Cinema in Puławy
, film program:
independent short films competition
, artistic program:
films
date:
04/08/2011
, time:
15:15
, place:
The Silver Star Cinema
, film program:
independent short films competition
, artistic program:
films
date:
05/08/2011
, time:
16:30
, place:
The Silver Star Cinema
, film program:
independent short films competition
, artistic program:
films
date:
05/08/2011
, time:
16:30
, place:
Cinema in Puławy
, film program:
independent short films competition
, artistic program:
films
date:
02/08/2011
, time:
13:45
, place:
The Silver Star Cinema
, film program:
independent short films competition
, artistic program:
films
date:
31/07/2011
, time:
16:15
, place:
The Silver Star Cinema
, film program:
independent short films competition
, artistic program:
films
date:
01/08/2011
, time:
13:45
, place:
The Silver Star Cinema
, film program:
independent short films competition
, artistic program:
films
date:
02/08/2011
, time:
13:45
, place:
The Silver Star Cinema
, film program:
independent short films competition
, artistic program:
films
date:
01/08/2011
, time:
11:15
, place:
The Silver Star Cinema
, film program:
independent short films competition
, artistic program:
films
date:
02/08/2011
, time:
16:30
, place:
Cinema in Puławy
, film program:
independent short films competition
, artistic program:
films
date:
06/08/2011
, time:
21:00
, place:
The Small Market Square
, film program:
independent short films competition
, artistic program:
films
date:
02/08/2011
, time:
13:45
, place:
The Silver Star Cinema
, film program:
independent short films competition
, artistic program:
films
date:
05/08/2011
, time:
16:30
, place:
The Silver Star Cinema
, film program:
independent short films competition
, artistic program:
films
date:
05/08/2011
, time:
14:00
, place:
The Silver Star Cinema
, film program:
independent short films competition
, artistic program:
films
date:
30/07/2011
, time:
21:00
, place:
The Small Market Square
, film program:
independent short films competition
, artistic program:
films
date:
05/08/2011
, time:
16:30
, place:
The Silver Star Cinema
, film program:
independent short films competition
, artistic program:
films
date:
01/08/2011
, time:
13:45
, place:
The Silver Star Cinema
, film program:
independent short films competition
, artistic program:
films
date:
04/08/2011
, time:
21:00
, place:
GOK, Janowiec
, film program:
independent short films competition
, artistic program:
films
date:
05/08/2011
, time:
14:00
, place:
The Silver Star Cinema
, film program:
independent short films competition
, artistic program:
films
date:
01/08/2011
, time:
22:00
, place:
The Big Cinema
, film program:
independent short films competition
, artistic program:
films
date:
03/08/2011
, time:
21:00
, place:
GOK, Janowiec
, film program:
independent short films competition
, artistic program:
films
date:
04/08/2011
, time:
15:15
, place:
The Silver Star Cinema
, film program:
independent short films competition
, artistic program:
films
date:
05/08/2011
, time:
16:30
, film program:
independent short films competition
,
date:
01/08/2011
, time:
13:45
, place:
The Silver Star Cinema
, film program:
independent short films competition
, artistic program:
films
date:
01/08/2011
, time:
11:15
, place:
The Silver Star Cinema
, film program:
independent short films competition
, artistic program:
films
date:
05/08/2011
, time:
21:00
, place:
The Small Market Square
, film program:
independent short films competition
, artistic program:
films
date:
03/08/2011
, time:
14:15
, place:
The Silver Star Cinema
, film program:
independent short films competition
, artistic program:
films
date:
05/08/2011
, time:
16:30
, place:
Cinema in Puławy
, film program:
independent short films competition
, artistic program:
films
date:
31/07/2011
, time:
13:45
, place:
The Silver Star Cinema
, film program:
independent short films competition
, artistic program:
films
date:
02/08/2011
, time:
21:00
, place:
The Small Market Square
, film program:
independent short films competition
, artistic program:
films
date:
02/08/2011
, time:
13:45
, place:
The Silver Star Cinema
, film program:
independent short films competition
, artistic program:
films
date:
04/08/2011
, time:
15:15
, place:
The Silver Star Cinema
, film program:
independent short films competition
, artistic program:
films
date:
05/08/2011
, time:
14:00
, place:
The Silver Star Cinema
, film program:
independent short films competition
, artistic program:
films
date:
06/08/2011
, time:
21:00
, place:
GOK, Janowiec
, film program:
independent short films competition
, artistic program:
films
date:
31/07/2011
, time:
16:15
, place:
The Silver Star Cinema
, film program:
independent short films competition
, artistic program:
films
date:
05/08/2011
, time:
14:00
, place:
The Silver Star Cinema
, film program:
independent short films competition
, artistic program:
films
date:
05/08/2011
, time:
14:00
, place:
The Silver Star Cinema
, film program:
independent short films competition
, artistic program:
films
date:
04/08/2011
, time:
15:15
, place:
The Silver Star Cinema
, film program:
independent short films competition
, artistic program:
films
date:
05/08/2011
, time:
14:00
, place:
The Silver Star Cinema
, film program:
independent short films competition
, artistic program:
films
date:
01/08/2011
, time:
13:45
, place:
The Silver Star Cinema
, film program:
independent short films competition
, artistic program:
films
date:
01/08/2011
, time:
13:45
, place:
The Silver Star Cinema
, film program:
independent short films competition
, artistic program:
films
date:
01/08/2011
, time:
11:15
, place:
The Silver Star Cinema
, film program:
independent short films competition
, artistic program:
films
date:
05/08/2011
, time:
16:30
, place:
Cinema in Puławy
, film program:
independent short films competition
, artistic program:
films
date:
05/08/2011
, time:
16:30
, place:
The Silver Star Cinema
, film program:
independent short films competition
, artistic program:
films
date:
31/07/2011
, time:
13:45
, place:
The Silver Star Cinema
, film program:
independent short films competition
, artistic program:
films
date:
06/08/2011
, time:
22:30
, place:
The Big Cinema
, film program:
independent short films competition
, artistic program:
films
date:
31/07/2011
, time:
13:45
, place:
The Silver Star Cinema
, film program:
independent short films competition
, artistic program:
films
date:
05/08/2011
, time:
16:30
, place:
The Silver Star Cinema
, film program:
independent short films competition
, artistic program:
films
date:
05/08/2011
, time:
16:30
, place:
Cinema in Puławy
, film program:
independent short films competition
, artistic program:
films